The best safeguard against volatility is experience. Our consultants and technical experts are selected based on their extensive knowledge and versatile skill-sets. Our team of experts has decades of experience working for programs funded by USAID, DFID, the UN, the EU, and private sector companies. The expertise of OPS Group reduces risk for our clients by applying innovative and viable solutions to complex challenges.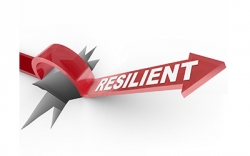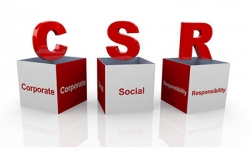 AID & Development  Sector
Donor-funded programs – from USAID, DFID, and the World Bank – carry high demands to ensure implementing partners are effectively utilizing public resources. The demands of program implementation may sometimes exceed an organizational capacity, but can be easily and effectively mitigated by OPS Group and our network of seasoned professionals, who can provide rapid response services throughout the world.
OPS Group is results-oriented and stands out through its unique database of highly skilled expatriate and national experts with diverse professional backgrounds to suit a variety of roles. We also offer extensive geographic outreach: our consultants have experience working throughout the developed and developing world, and bring with them specialized technical expertise in myriad subject matters.
While our team of consultants has the expertise to help in any number of areas, OPS Group has a particular expertise in the following areas:
Rapid Assessments
Program Start-up
Operations/Logistics
Stabilization Programs
Program Quality Scan
Change Management
Program Phase-out and Close-out Procedures
Contact us to arrange a personal consultation to learn how OPS Group can identify your program challenges and create strategic solutions to overcome them.
Private Sector
Entering new markets – especially in developing countries – can be fraught with risk and uncertainty, but can also lead to substantial rewards. Establishing functional business systems in conflict zones often entails cumbersome procurement rules, security risks, and a host of other challenges often outside the scope of even the most seasoned professionals. With careful planning, OPS Group can help mitigate these hazards by filling gaps in organizational capacity.
Our consultants have ample experience working with Fortune 500 and start-up companies attempting to capture new business in volatile and unpredictable areas. Often, even the most mundane tasks can have hidden challenges. Our experts will deploy on a moment's notice to help your company navigate these threats and establish a solid footprint in a potentially rewarding location. With their knowledge of cultural dynamics in Asia, Africa, and the Middle East, OPS Group consultants will facilitate a smooth transition to these new markets. From conducting risk assessments under stringent corporate regulations and securing functional office space in insecure environments to social networking with key influencers, OPS Group can provide rapid response services that achieve results.
Contact us for a free consultation and let us find a solution to your organization's challenges.